Helping you prepare for possibilities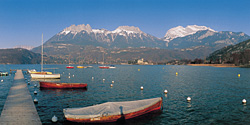 Protecting your business is a top priority. But even more important is protecting your loved ones and the life you've built.
Whether you want to prepare for retirement, create a plan if you become too sick or hurt to work, or leave a legacy after you're gone, we can help.
Together, let's explore customized solutions for all your needs:
Insurance products issued by Principal National Life Insurance Co (except in NY) and Principal Life Insurance Co. Plan administrative services offered by Principal Life. Principal National and Principal Life are members of the Principal Financial Group®, Des Moines, IA 50392.
The subject matter in this communication is provided with the understanding that Principal® is not rendering legal, accounting, or tax advice. You should consult with appropriate counsel or other advisors on all matters pertaining to legal, tax, or accounting obligations and requirements.
Although an analysis from Principal provides a valuable starting point, it does not provide you with a legal opinion as to the legal or tax implications of agreements or to the appropriateness of any funding strategies. Principal cannot provide you with any legal document or revise existing legal documents. The review is intended to help identify your objectives and issues to be considered to help ensure those objectives are being met.